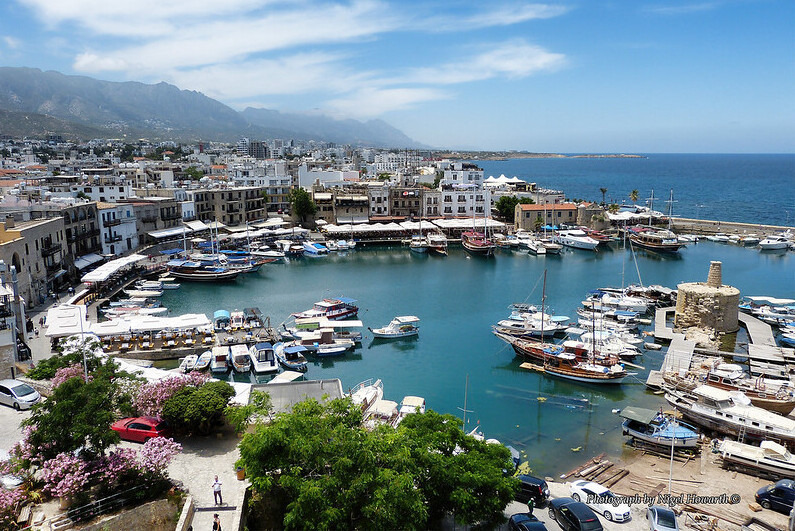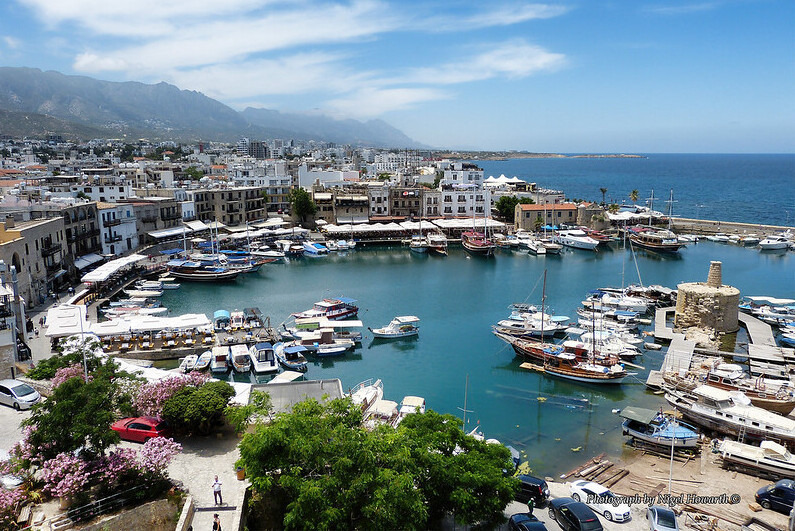 Kyrenia, Cyprus (pictured, above) drew players from around the world to the hugely successful Merit Poker Western Series. [Image: Flickr.com / CthreeA Cyprus]
A perfect storm
When I think back on the live poker year that was 2022, I think of a year of boom. Undoubtedly there was a pent-up demand after the various lockdowns, but as time went on, it became obvious that we were in the midst of a perfect storm. Professional players were tanked up after the online poker boom of 2020. Recreational players were mustard keen for a poker vacation. New players, who had fallen in love with our great game during the pandemic lockdowns, were trying their luck In the live arena.
Festivals the world over were enjoying record numbers and there was a noticeable difference in the way that many were valuing their players. A rejuvenated Pokerstars Live was turning back time to the pre-Amaya era. The Unibet Open returned with a stop in Malta, treating their qualifiers to the sort of five-star experience to which they have become accustomed. The World Series of Poker put its best foot forward at a new venue. The World Poker Tour put on the best single event poker has ever known.
their sights set firmly on turning North Cyprus into Europe's premier poker destination
The high roller circuit hustled with Triton and PokerGO events while low-stakes festivals bustled, smashing records in Dublin, Coventry, Malta, Prague, Annecy, Rozvadov, Rio, Michigan, Miami, and in Kyrenia. With their sights set firmly on turning North Cyprus into Europe's premier poker destination, the people at Merit Poker are planning to double-down with a bold 2023 schedule, one which began a fortnight ago.
Connecting East and West
Turkish hospitality is a thing to behold and when you visit Kyrenia as I did for the first time last month, you are immediately struck by the warmth of the people. Welcoming someone is a cornerstone of Turkish culture and it usually comes with a cup tea or coffee and a sweet treat. It also comes with an open-mindedness and tolerance.
I did wonder how a bunch of poker players coming to gamble would be received, but the mentality of Turkish and North Cypriot hospitality is, whatever religion you are from, whichever country you come from, whatever language you speak, you are god's guest.
a veritable smorgasbord of humanity
Like the way that Istanbul connects East and West, so too does this lush and luscious venue bring the poker world of East and West together. The fields were a veritable smorgasbord of humanity – Cypriots, Turks, Lebanese, Iranians, Americans, Canadians, Brits, Irish, Uzbeks, Mongolians, Israelis, Russians, Bulgarians, Fins, Germans, French, Armenians, Greeks, Iraqis, and Poles. There was even a lad from Rochdale.
Cyprus Bear Orthodoxou wins Merit Poker Western Series Main Event
The fields were massive. The $2,200 Warm-Up Event had a guarantee of $500,000, but more than doubled it with 523 entries. First place and $181,200 ultimately went to "John Doe," who defeated a table that included up and coming English player Paul Browne, Italian poker open champion Michelle Guerrini, WSOP circuit ring winner David Hu, Irish Open champion Ryan Mandara, WSOP bracelet winner Helmut Phung, and EPT finalists Eli Saad and Effgenei Katymaev.
The $5,300 High Roller Event drew another big field that included WSOP circuit ring winner Fausto Tantillo, local man and veteran on the European circuit Joseph Mouwad, Merit Poker Gangster Cup winner Osman Ihlamur, WPT Sochi third place finisher Yauhen Kontush, Merit Poker Classic champion Andreas Christoforou. and the ultimate winner, Finland's Toni Kaukua. A cash game specialist, Kaukua likes to dabble in the tournament arena. To go with this victory, he previously came runner-up in a WSOP online event.
Winner Announcement

Our congratulations go to Toni Jermias Kaukua from??Finland??, who has won the High Roller tournament final table and took home $170,000 ?
Western Series 2023 @Merit_Poker ? pic.twitter.com/iom07vxrmb

— Merit Poker (@Merit_Poker) January 28, 2023
The big one, however, was the $3,300 Main Event which guaranteed $1,500,000, but cracked the $2,000,000 mark. It crowned local man Orthodoxos Orthodoxou as champion who walked away with a career-best $370,000 payday. Dubbed "Cyprus Bear," he beat a final table that included some big names, including PCA winner Dominic Panka, Mediterranean Poker Party champion Eduard Barsegyan, online beast Justus "TaxiDriver" Held, German PartyPoker Grand Prix finalist Maciej Komorowski, and the charismatic "Russian Bear" Aleksandr Chernikov.
The Main Event was live-streamed across three platforms and umpteen channels and ultimately viewed by over 34,000 people. Analysis was provided by myself and my VegasSlotsOnline News colleague Dara O'Kearney alongside veteran commentator Ali Nejad.